10 Fishtail Braid Hairstyles To Inspire You
Fishtail Braid Hairstyles To Inspire You
Fishtail is one of the top hairstyle that is used. In the world of hairstyles, you can't survive if you haven't seen and tried at least the simplest of braiding tutorials of fishtails. Fishtail style is the one that everyone loves it and try to adopt it. And there's absolutely nothing about this fishtail braids that is not likable.
Here are 10 fishtail styles which super interesting and works well with short, long, straight and curly hair:
Simple fishtail style:
Simple fishtail style means with no bangs, no decors, no braided but still it is very stylish. It is wear for casual days or events. You can wear it for school or college.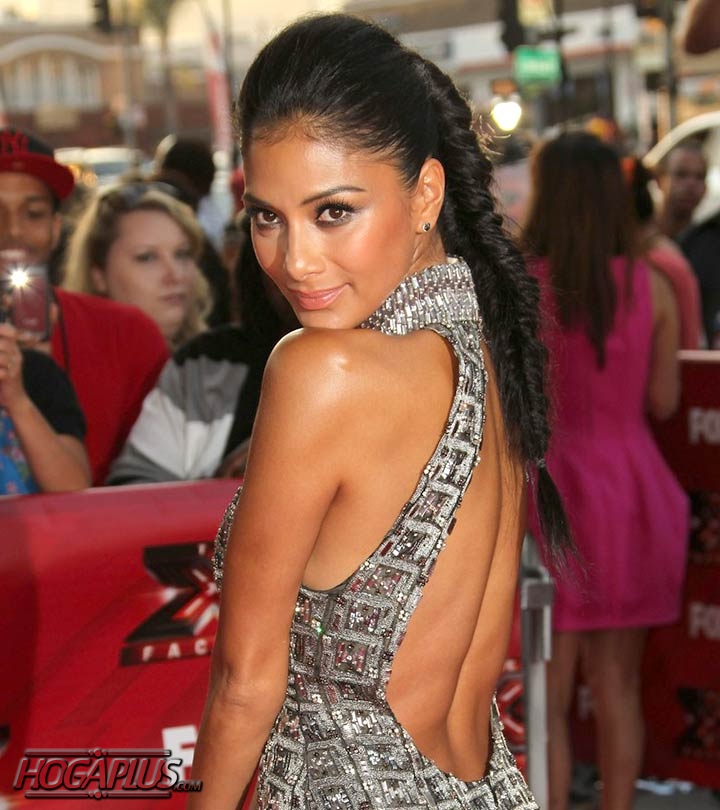 Fishtail with front bang:
It is a sweet look style because of bangs and also enlarges glamour and style by a normal but messy fishtail braid. Bond a bow and leave some hairs on the other side to hang loosely.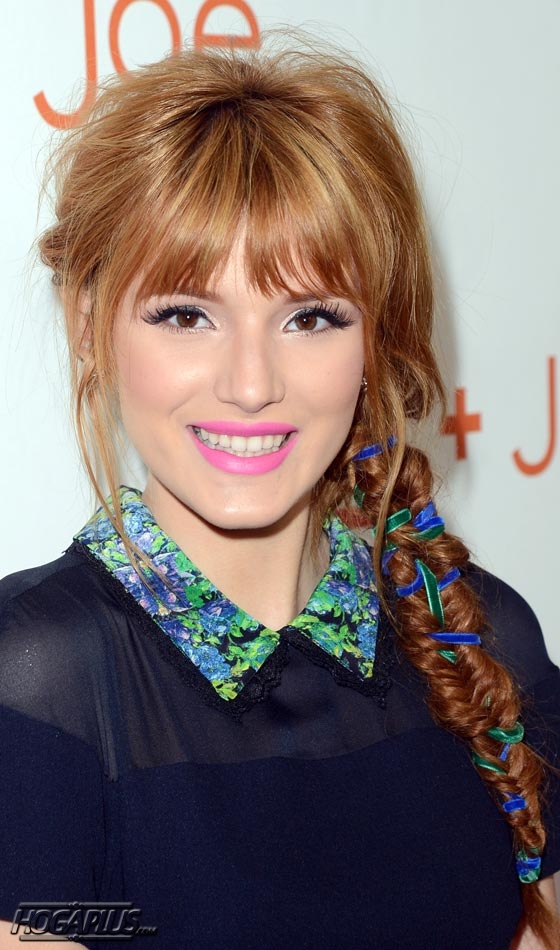 Braided fishtail style:
In wedding mostly used for thick hair. It is perfect for your first date or romantic candle light dinner and simple fishtail style, just add braid in it. Braid look very  beautiful in fishtail style.
Braid Fishtail pony style:
It is awesome jazzed up look but also a very formal braided look. Try pulling your hair in one side from all sides, Go two time from left to right and right to left, take the ends in and tie in a pony and lock with pins to place it there.
One side fishtail:
It's look stylish. Just create a single fishtail on either left side of your hair or on right. It is also sweet in look.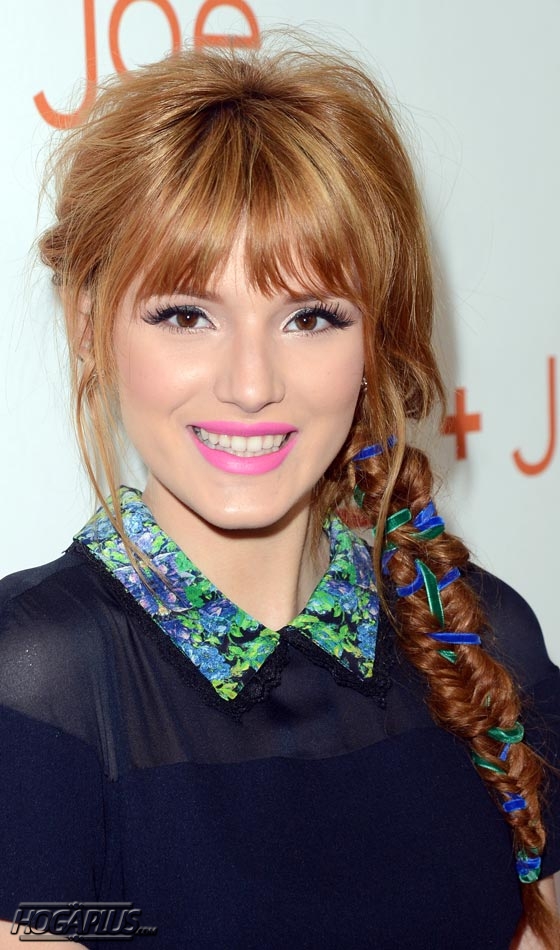 Loose fishtail:
It is look very stunning and also stylish. Just pull your hair in one side and start creates a fishtail from that side but don't make it too tight. It finish its touch of looseness. It is a relaxed look, easy to do and just as awesome to sport.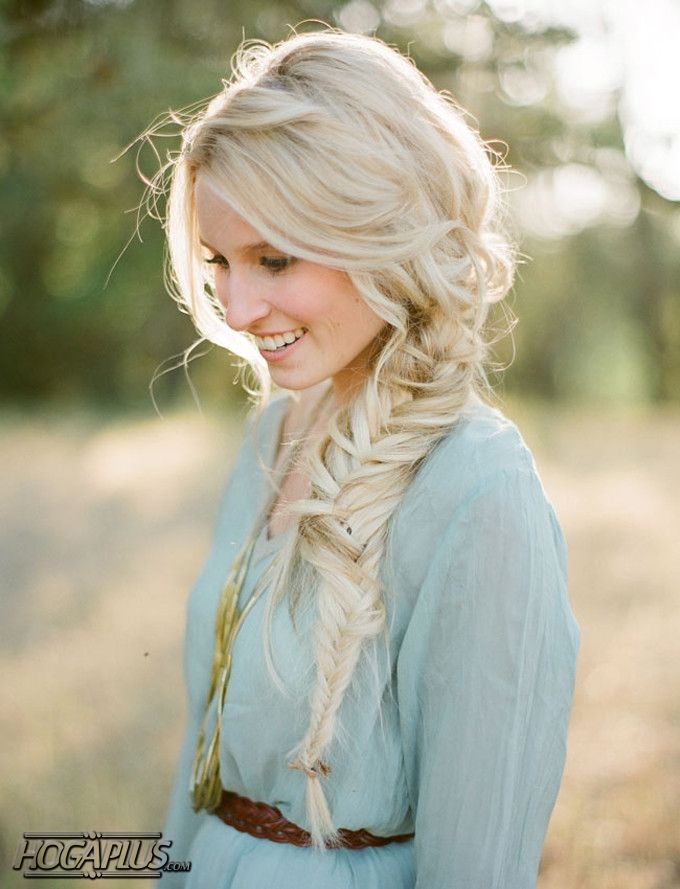 Crown fishtail:
It is really gorgeous style and mostly used in weddings. It is like crown of hair in head by creating fishtail in crown shape.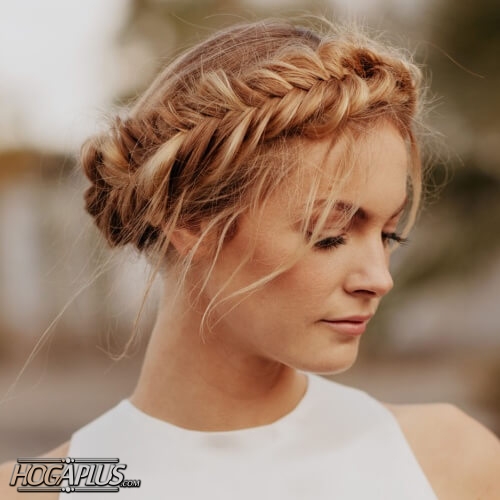 Fishtail Pony:
Fishtail hairstyle's also called rope hair braiding styles. It gave cool and casual look. If you are wearing this braided hairstyle to a wedding then add some beads or jeweled hair accessories.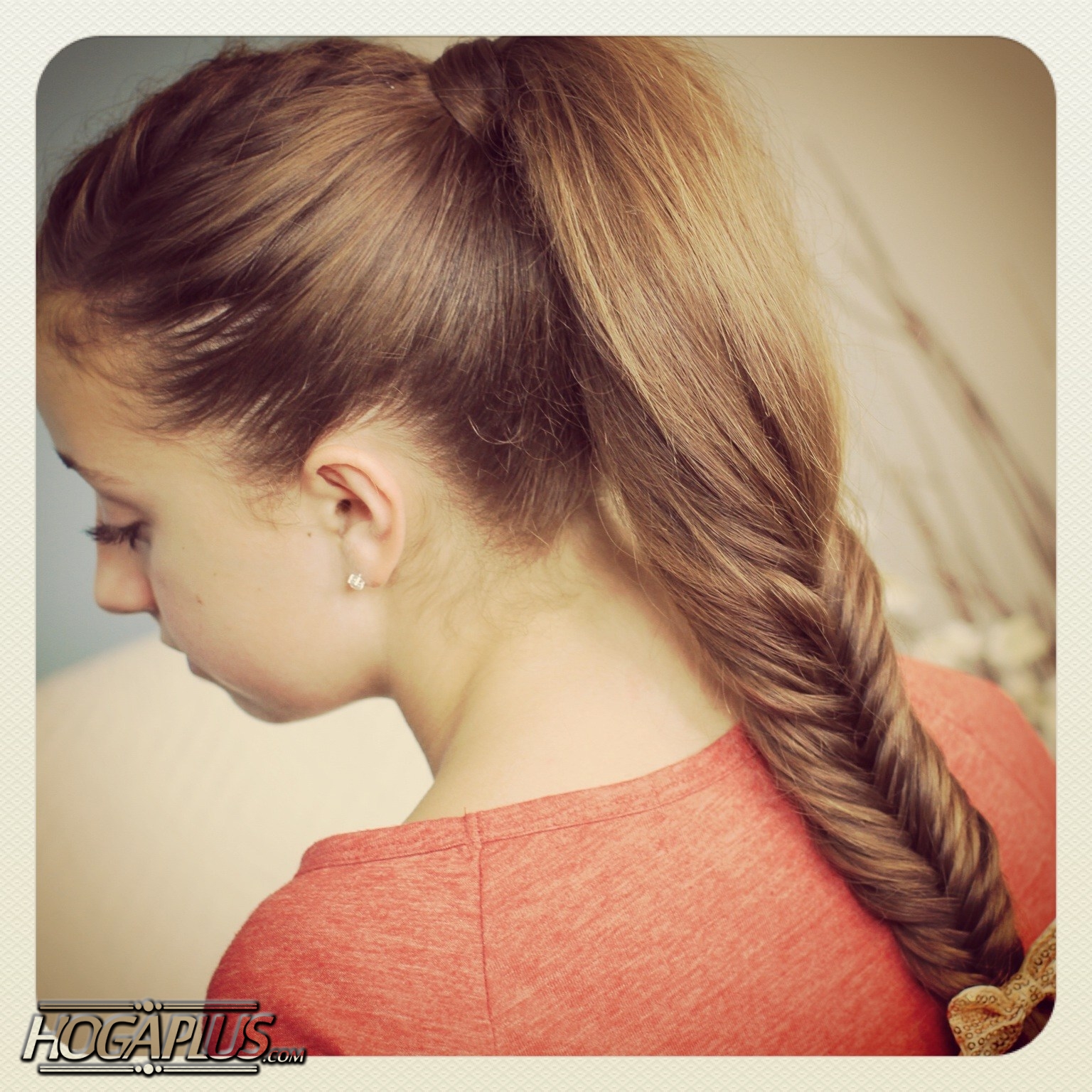 Half and half fishtail:
Half and half mean half up and half down fishtail braided. Everyone must try on as it is easy to do and amuse. You can also go pretty good with normal sleek hair as well as messy hair.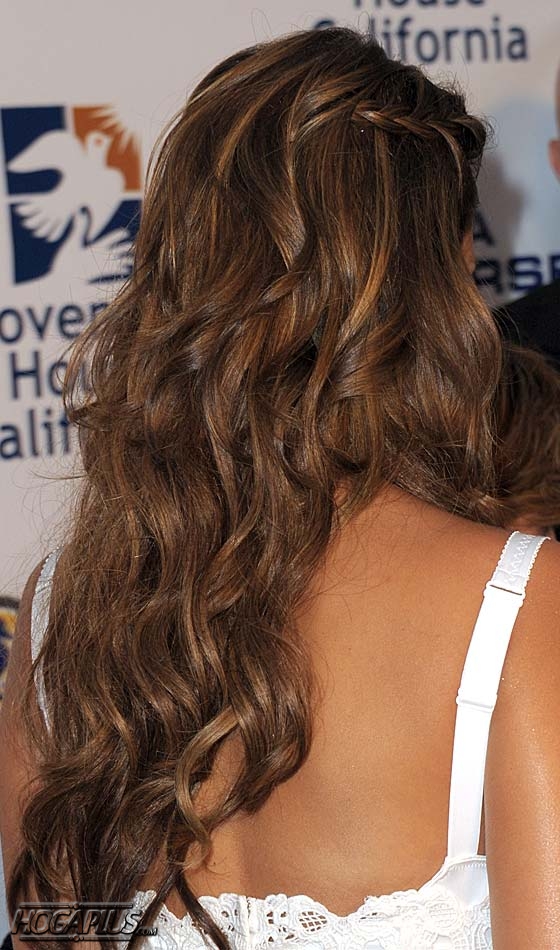 Wrap around fishtail:
Wrap hairstyle mostly used for thick hair. It is a long jazzed up fishtail braid. Try to create a fishtail braid either from one side then wrap around the head in form of a crown with fishtail style. Secure with pins.
More Braid Hairstyles Ideas For Girls: