Gorge Commendable Television programs for Each Sort: A Different Determination of Must-Watch Series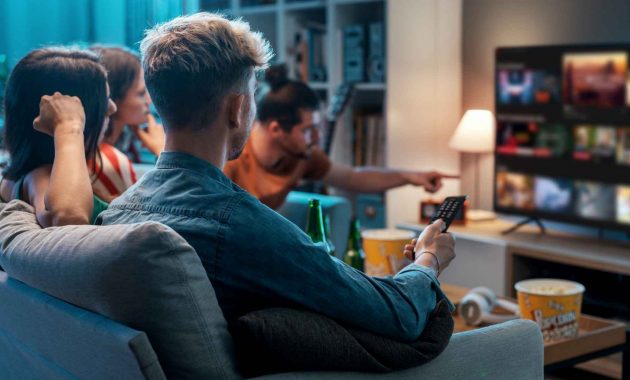 Introduction:
In the brilliant time of TV, the overflow of streaming stages has opened up a universe of diversion readily available. Regardless of your favored class, there's a Network program holding on to enthrall your creative mind and keep you snared for quite a long time. From grasping dramatizations and clever comedies to exciting secrets and fantastical undertakings, this article presents an organized rundown of gorge commendable Network programs that take care of each and every classification and taste.
Drama: "Breaking Bad" Investigate the change of a secondary school science educator into a medication head boss in this widely praised wrongdoing show that dives into profound quality, power, and results.
Comedy: "Parks and Recreation" Embark on a hilarious journey with the quirky employees of the Pawnee Parks and Recreation Department as they navigate bureaucracy, friendship, and personal growth.
Fantasy: "Game of Thrones" Immerse yourself in the complex world of Westeros, filled with political intrigue, epic battles, and magical creatures, as noble families vie for the Iron Throne.
Science Fiction: "Stranger Things" Step into the supernatural mysteries of Hawkins, Indiana, as a group of friends encounter strange occurrences and government secrets in the 1980s.
Mystery/Crime: "Sherlock"Join the splendid investigator Sherlock Holmes and his reliable companion Dr. John Watson as they address mind boggling violations in advanced London.
Horror: "American Horror Story" Experience a series of standalone seasons, each with its own twisted and haunting storyline that explores different horror themes, from haunted houses to cults.
Romance: "Outlander" Go through time with Claire Randall as she explores love and experience in both eighteenth century Scotland and the twentieth 100 years.
Historical: "The Crown" Witness the life and reign of Queen Elizabeth II as this historical drama delves into the complexities of monarchy, politics, and personal struggles.
Superhero: "The Umbrella Academy" Follow a dysfunctional family of adopted superheroes as they reunite to solve the mystery of their father's death and prevent an impending apocalypse.
Animation: "BoJack Horseman" Jump into the vivified universe of BoJack, a cleaned up entertainer who's likewise a pony, as the show cleverly investigates subjects of notoriety, dependence, and self-revelation.
Thriller: "Mindhunter" Enter the minds of serial killers and criminal psychology with FBI agents investigating and profiling notorious criminals in this gripping psychological thriller.
Documentary: "Making a Murderer" Uncover the complexities of the justice system as this documentary series examines the case of Steven Avery, who was wrongfully convicted and later accused of murder.
Family: "Stranger Things" Delve into the adventures of a group of kids in a small town as they encounter supernatural phenomena, government conspiracies, and the power of friendship.
Adventure: "The Mandalorian" Set out on a space-faring experience in the "Star Wars" universe, following the solitary abundance tracker referred to as the Mandalorian as he explores a cosmic system in strife.
Political: "House of Cards" Witness the ruthless political maneuvers of Frank Underwood as he climbs the ranks of power in Washington, D.C., in this gripping political drama.
Conclusion:
With a variety of gorge commendable Network programs crossing different sorts, there's something for everybody to appreciate in the domain of TV amusement. Whether you're looking for thrills, chuckling, interesting accounts, or inspiring minutes, these series offer dazzling storylines and different characters that will keep you charmed from the main episode to the last. In this way, get your popcorn, track down an agreeable spot on the love seat, and get ready to leave on remarkable excursions across various sorts.