How To Get Rid Of Mustache Hair On Women
How To Get Rid Of Mustache Hair On Women?
Mustache is a the personification of the extra hair in women which can occur on the cheeks, chest, arms, and legs. Abnormal hair growth is the signs of a real man. However, most of the girls are faced this symptom which can mainly affects on the psychology which is relates to aesthetic issues.
So here we come some very effective tips to get rid of hair on women:
Homemade Wax:
Homemade wax is very simple to make. Just mix 2 teaspoon of brown or white granulated sugar and 1 tsp of honey and water. Now, heat the mixture in a microwave for about 30 minutes until it turns brown. Now apply it on the areas of extra hair. Use it like the regular wax with the strips. Repeat as needed.
Potato and Lentils:
This mixture is very useful to remove mustache. Both potato and lentils have their own bleaching causes in nature. It is a  perfect treatment for lightening the color of your upper lip hair.
Bleaching:
Bleaching tip is used very much in many homes. You can make the bleach that match your skin tone and hence camouflaged. You can do it by yourself at home and the effect definitely stays for long time.
Green Gram Flour:
It is like a chickpea flour and helps natural hair removal. It is used as the combination of green gram flour and rose water that both works as a natural cleanser for sensitive skin.
Yogurt and gram flour:
It is create by mixing all these ingredients together in a bowl. Now apply this thick paste directly on the mustache area and leave it dry for 15 minutes or more. Then wash off your skin with cold water.
Epilators:
It offer the least skin damage and also very easy to use and inexpensive. It  is capable of removing 88 % of hair but cannot remove very small hairs.
Honey and Lemon Juice:
Lemon juice will also a great help for facial skin and hair. Just mix 1 teaspoon of fresh lemon juice and 4 teaspoon of honey. Now apply it on your face and leave for 15-20 minutes. Remove with a washcloth in lukewarm water.
Lemon peel and Orange:
Mix dried orange and lemon peel powders in a bowl.Now add vital amount of olive oil and rose water and make a paste. Apply this paste on your face and leave it for 5-8 minutes.Then gently apply the paste in hair. Do this for about 5-10 minutes and then rinse it off with water. Repeat this for 2-3 times in a week.
Oatmeal and Banana:
It is start with mashing the banana to make a paste. Now add the oatmeal in this paste.Mix well and apply it to scrub your face. Do this for about 12-15 minutes and wash off with water. Apply it twice in a week.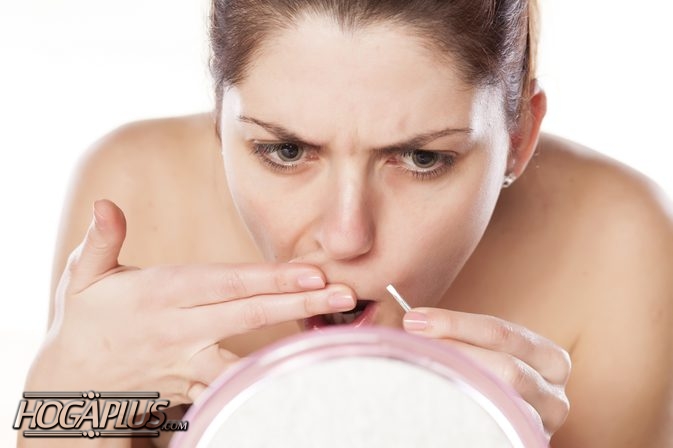 Threading:
It is also one of the cheapest methods for removing hair but it is very painful. In most of the women skin remains red after done this for few times.