How to Get Rid of Pimple Marks? (Pimple Marks Remedies)
How to Get Rid of Pimple Marks?
when you look at the mirror in the morning and find a big pimple on your face, you will feel a very bad. Many people use typical products, spend a lot of money on excellence salon treatment, but nothing works.So here we come with the best home remedies will help you to improve the hardest pimple marks, darkest scars and whitening your face naturally, as following.
Tips to Get Rid of Pimple from Face: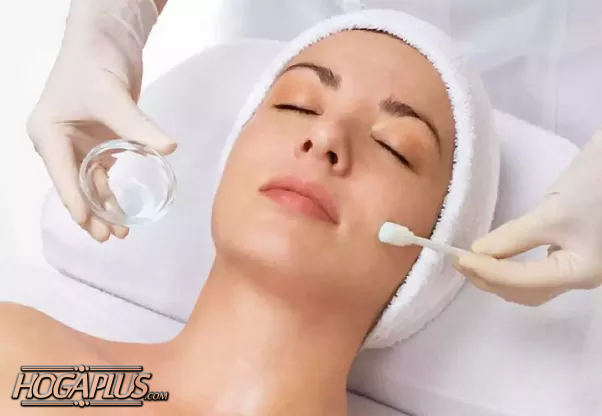 Baking soda and lime juice:
Baking soda helps to preserve the skin pores clean and removing bacteria which is the reasons of pimples. Take 1 tbsp of baking soda and lemon juice. Now wait it for 5 to 10 minutes until it dry.
Fenugreek and rosewater mask:
Fenugreek has antiseptic and anti-inflammatory properties that diminish the growth of pimples. Take water in a bowl and adda few of fenugreek seeds to apply on face. Now wait them for minimum 5 hours.
Sandalwood, Basil and Rosewater Mask:
It also helps to falling the redness of pimples and removing crusts. It also helps in reduction of dark spots and scars.Add 2 tbsp of sandalwood powder in a bowl and few smashed Tulsi and leaves to it after rub on pimples.
Turmeric, Clay Mud and Lemon Juice Mask
Turmeric has also anti-inflammatory properties that help to improve the issues of acne.Add 1 full tspn of clay mud and 1/2 spoon turmeric. Now, make a paste by adding a few drops of lemon juice and wait it for 20 minutes until it gets dry.
Yogurt and Honey Mask:
Yogurt holds alpha hydroxyl acids that help to falling the pimple redness, pimple marks. Take 2 tbsp of yogurt with 1 tbsp of honey and mix it thoroughly. Now rub it and leave it for 10 minutes.
Iced Green Tea:
Iced green tea is the most operative method to use. Add a glass of warm water and dip a green tea bag into it. Now Remove the tea bag. Place the tea bag mixture into cooler and allow it to become cold.Proceeds one ice-cube and apply iton the pimple.
Coconut water:
Coconut water has also another antioxidants which helps to get rid of pimple marks. Take a coconut water into a bowl and dip a cotton ball in it. Now apply it everywhere all over the pimple.
Aloe Vera Gel:
Aloe Vera covers therapeutic and healing properties which help to remove the pimple marks. Take the Aloe Vera gel and rub it to the pimple until the gel began to dry.
Tea Tree Oil:
Tea tree oil is one of the superb treatments for pimples.Take some tea tree oil in your palms and apply over the pimples for 10 minutes. Now take some lukewarm water in a bowl and dip the cotton into the bowl. Now apply it on your face to clean the oil.
Cucumber:
Cucumber provides cooling effect on the skin. Just Remove the cucumber juice and first clean the pimples area and dry it completely. Now, apply the cucumber juice and wait it for 10 minutes.