5 Stylish Braid Buns to Try This Wedding Season
Stylish Braid Buns to Try This Wedding Season
Weddings are always about to look stylish and colorful. In weddings, women always think about the style for her hairs, bun with braid. Style your hair with a stylish bun in the wedding season. This season brought a new fashion that women are experimenting with around the world. All women are always trying and love to look gorgeous and beautiful especially if they are attending any weddings ceremonies. Once the wedding season starts all women start preparing them to look the best and beautiful. Buns with braid look really stylish and classy for weddings. These types of hairstyles usually go really well with all kinds of attires.
Here are 5 stylish braid buns that you can try on any wedding season to look gorgeous:
Waterfall bun with braids:
Waterfall Bun with braids is one the most stylish hairstyles for weddings. It looks really gorgeous. If you know how to make a French braid, you'll be able to make this style easily. It would give a professional classy look with some loose bangs in the front and some hairspray to locks in place. It's fit for every occasion from the school girl look to high end fashion events.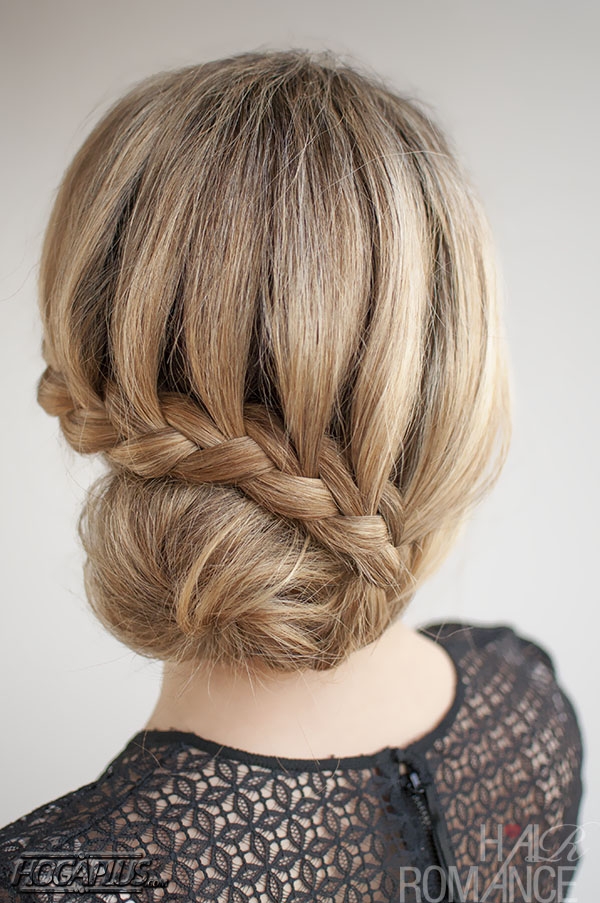 Side braid bun:
It is simple and perfect side braided bun for glamorous affairs or winter weddings.  You can easily create by separating your hair into two high pigtails, braid one section of your hair and pull it back along with the rest of your hair. Wrap it into a loose bun or continuing with the braid and make it a bun with it and secure it with a pin. This is a versatile and stunning braided bun for a romantic look.
Feathered braided bun:
It is an ideal hairstyle for wedding season. To create this hairstyle you have to create pinned up ringlets which you can highlight with loose crown braid. To create the feathered braid bun you need to curl your hair with the help of curling iron  Once the bun is done you can put a decorate it if you are a bridesmaid. This is an amazing hairstyle for bridesmaid.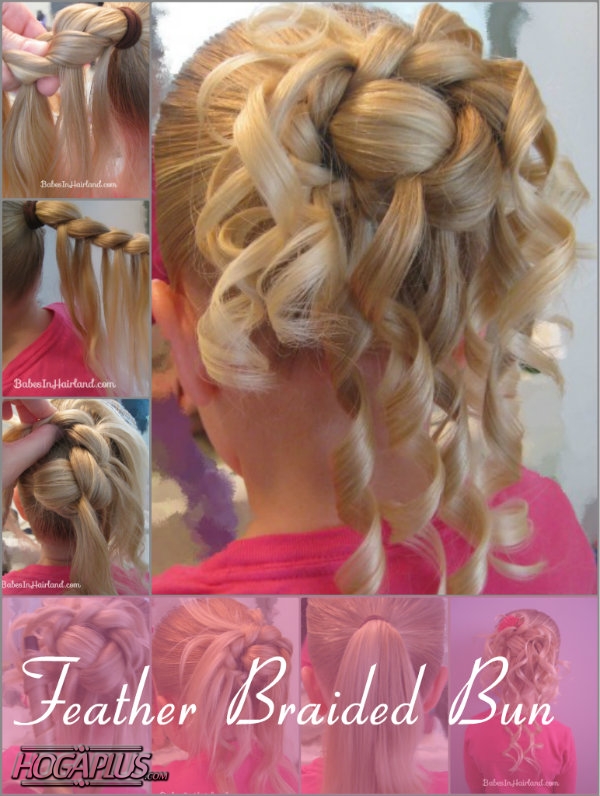 Dutch braid bun:
Dutch braids are easy and look so stylish. Start by separating hair, Now seperate the hair into two section, left and right. Tie off the right side so it doesn't tangle with the left.  Take left section, at the front of the head, and divide it into three sections. Cross the side strands under the middle, pulling in hair as you go. Tie off the braid when it reaches the back of the head. Repeat it with the right side. Make a ponytail with the leftover hair at the center of the back of the head. Do it same as left side.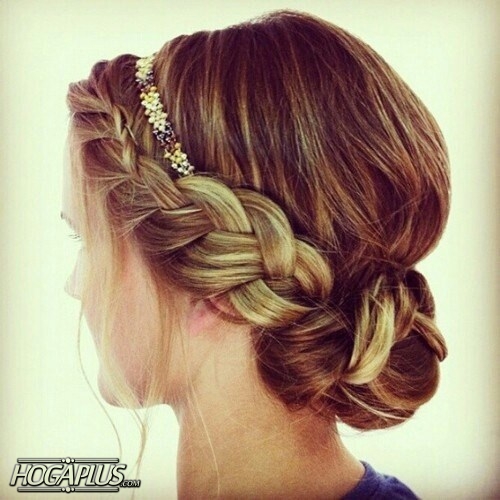 Top braided bun:
A good top braided gave a sexy look. To create this style, pulling your polished hair into a high ponytail. Keep it at the center of your head. Next, divide your ponytail into three equal parts and braid all the way to the end of your hair and secure with transparent elastic.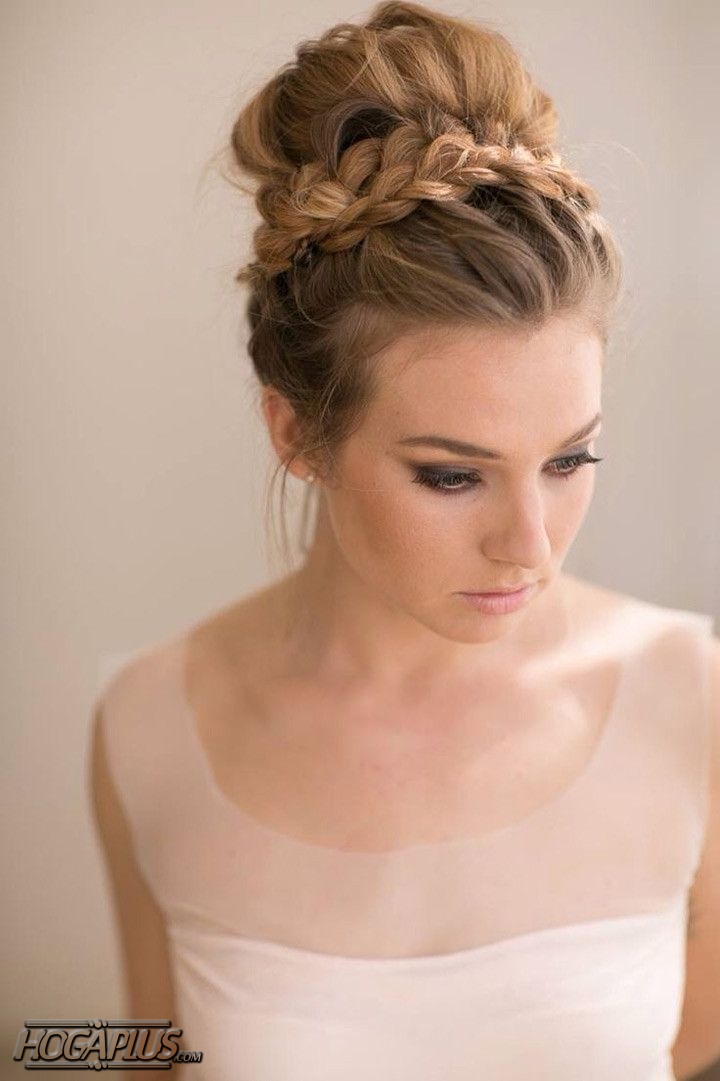 More Wedding Season Hairstyle ideas: